Educators Rising Conference
March 15, 2023
Westminster College in Fulton, MO
Want to be an exhibitor/sponsor at this conference? Sign up today >
Deadline to Register: Jan. 25 
Fee: $25 per person
Scroll down to register. 
Competitions: Varsity (grades 11-12), Junior Varsity (grades 9-10), Middle School (grades 7-8), and Collegiate 
Students who do not compete are encouraged to attend. In addition to competitions, the program offers:
Keynote speaker: 

2023 Missouri Teacher of the Year

Christina Andrade Melly.

College Life Panel.

Table talks with professional educators in a variety of professional roles and topics.

Exhibits by educator preparation programs in Missouri.

Break-out sessions.

Some competitions will be open to spectators.
The agenda will be scheduled based on the competition entries received. Thus, the final agenda will not be published until after March 3. Competitions may begin at 8:30 a.m. each day, and the end time will be determined by the number of entries received. We do not expect to be finished until late afternoon.  Please watch your email for details.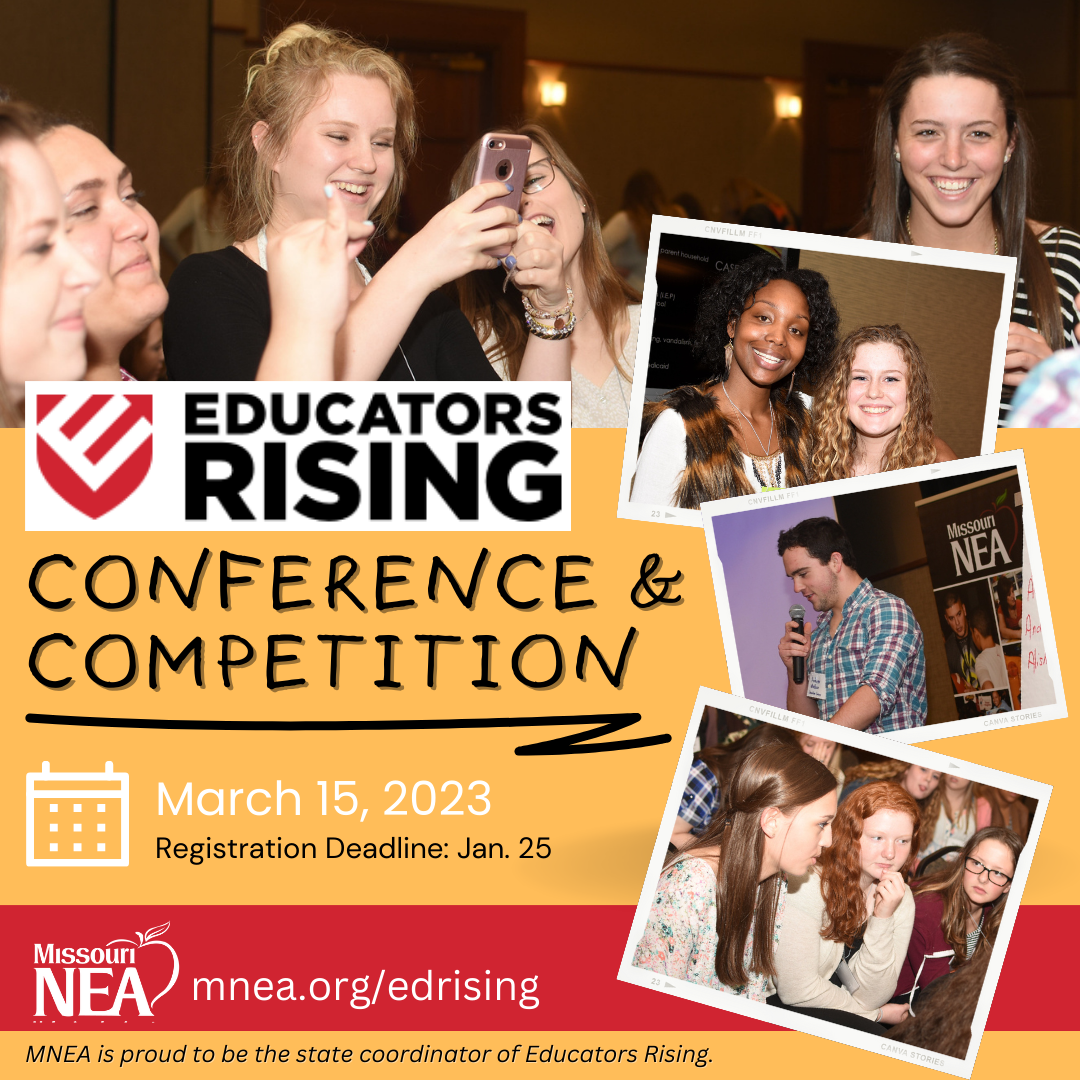 COMPETITIONS AND CONTESTS
Competition Entry Form Deadline: Jan. 25
Submit all materials required in advance by emailing Laurie.Bernskoetter@mnea.org by midnight Jan. 31.