Gilbert Balderrama Minority Scholarship
The Gilbert Balderrama Minority Scholarship was created in memory of one of Missouri NEA's own. For more than 20 years, Gilbert Balderrama served MNEA and its members as a UniServ director. Gilbert received numerous degrees and certifications and strongly believed in furthering one's knowledge through education. 
ELIGIBILITY: This scholarship is awarded to one high school senior of color, graduating from a Missouri public school, who has been accepted to pursue a degree at a college or university. 
APPLICATION DEADLINE: Received or postmarked on or before Jan. 15.
RETURN TO: Missouri NEA, HR Committee, 1810 E. Elm Street, Jefferson City, MO 65101 or fax to 573-634-5646 or email to roxane.bly@mnea.org.
QUESTIONS? Contact Roxane Bly, Missouri NEA (573) 644-9606 or email roxane.bly@mnea.org.

Contribute to the Charitable Fund
---
To make a tax-deductible contribution to the scholarship fund, please complete the online form to set up a one-time or recurring contribution by credit card or mail a check made to "The MNEA Charitable Fund" with memo line notation of "The Gilbert Balderrama Minority Scholarship" to the following address:
Missouri NEA
ATTN: Charitable Fund, GBMS
1810 E. Elm Street 
Jefferson City, MO 65101

 
Gilbert Balderrama
---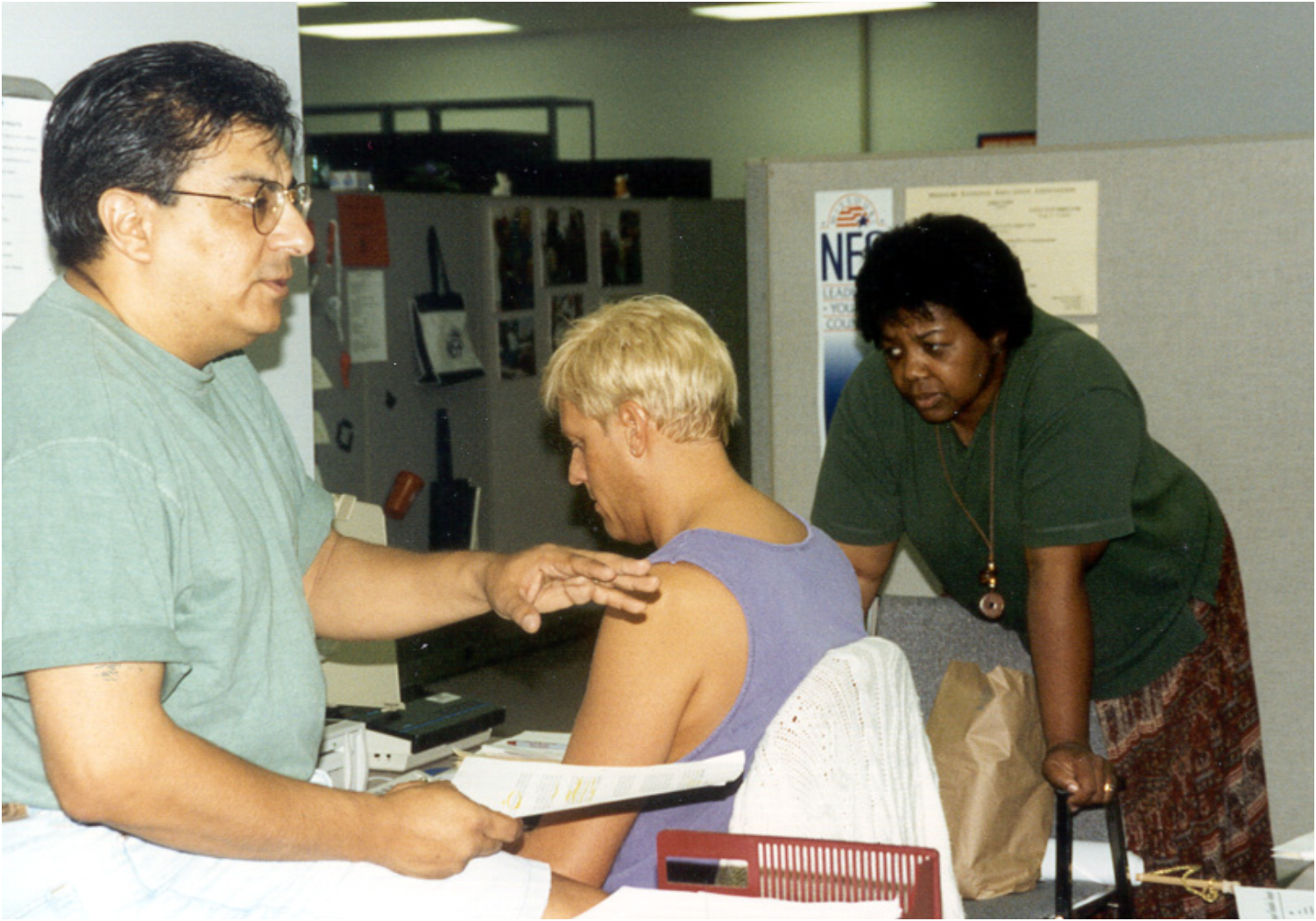 Balderrama served 14 years as a special education classroom instructor in Texas and New Mexico until 1993. As a teacher, he served as the local NEA president, bargaining chair, and grievance chair. He also served on New Mexico NEA's Minority Caucus as Vice-Chair and Secretary. In l994, he enrolled in the NEA Intern Program for Women and Minorities and Missouri NEA hired him to be the UniServ Director for the Southeast Unit. In 1995, he transferred to the St. Louis area and remained there throughout his employment.

Balderrama continued to support and give back to the NEA intern program by not only teaching courses in the program but also by mentoring new interns as they progressed from the internship to work. His last intern group was assigned in 2015, and he was like a "mother hen" as his flock spread out into the world to become UniServ Directors in other NEA state associations.

As part of the Missouri NEA, Gilbert was active in his own staff union, the Missouri Professional Staff Organization, and just before his death, represented his union brothers and sisters on the MNEA Pension Committee. For more than 20 years during his MNEA employment, Balderrama was the staff liaison to the MNEA Human Rights Committee, and he spent many hours with the activities of that group. As a representative from MNEA, Gilbert visited several universities and talked to education students about teaching and the benefits of being part of MNEA. Balderrama received many letters of commendation from the local MNEA associations that he has served.

Gilbert Balderrama had a B.S. Degree in Elementary Education from Howard Payne University in Brownwood, Texas; a Master's in Special Education from Texas University in Denton, Texas; and a degree in Administration from Texas University in Denton, Texas. He also completed special certifications in Special Education—Emotionally Disturbed and Bi-Lingual Education.