Shop the MNEA Store
To narrow the number of image items displayed, choose a category type from the drop-down list or type in an image item name in the search field, then click Filter.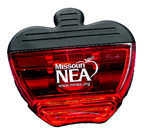 Red and black apple-shaped memo clip organizes your bills, receipts, coupons and more! Strong metal spring and translucent plastic clamp grip items tightly. Powerful magnet secures to refrigerators and file cabinets. Textured rubber grip ensures a more comfortable hold. Clip displays the MNEA logo in white. Size: 2-4/5" x 2-4/5" x 1-1/2"

Backpack, black, with multi-colored MNEA embroidered logo. Features double zippered main compartment, adjustable padded shoulder straps and web handle, front zippered pocket, and side mesh pockets. Inside pockets hold and organize accessories. Size: 12" W x 17-1/2" H x 5" D

Sturdy, black, soft-side insulated lunch/cooler bag with zipper closure, elastic pocket, plastic bottom insert and dual reinforced 18" carrying handles, foil lining and a white MNEA logo on the front.
Size: 12" x 8" x 7"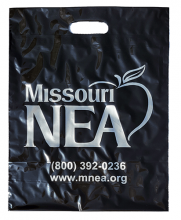 Bag - Plastic (12 per pack)
Plastic merchandise bag, black, with die cut handles and silver MNEA logo. Sold (12) per package (stock quantity remaining is per package of twelve, not each bag)
Size: 12" x 15"

Carabiners eliminate time wasted rummaging for keys in your pockets. Attach the key tag easily to your belt loop or lanyard and always have your keys within reach. Adding or removing keys from the carabiner is fast and easy; just push back the clip to open the carabiner's clasp. This carabiner is not intended for climbing purposes. Black and silver with MNEA web address. Size: 1-3/4" x 6" x 5/8"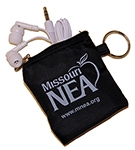 Each set includes a pair of white ear buds and a carrying pouch. Black carrying pouch includes a zippered closure and a mesh front. Complete with a silver key ring for attachment purposes. The Missouri NEA logo is displayed on the front of the pouch. Size: 2-3/4" x 2-3/4"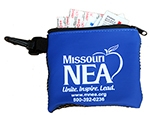 First Aid kit includes: 5 standard-size latex-free bandages, 3 small latex-free bandages, 1 extra-large latex-free bandage, 1 triple antibiotic ointment, 1 First Aid & Burn cream, 2 antiseptic towelettes, 2 moist towelettes and 1 First Aid guide. Kits are packaged in a zippered carrying pouch with an attachment clip that is perfect for your purse, bag or lanyard! The MNEA logo and tag are prominently displayed on the front of the blue pouch with a black mesh backing. Size: 4-3/8" x 5-1/8" 

Plastic flyswatter eliminates pesky insects buzzing around the house and is blue with the MNEA logo, website, and phone number displayed on the handle in white. Constructed from long-lasting, flexible Polyethylene, this handy tools keeps your message at hand all summer long! This item is made from #1 plastic. Circular mesh head measures 4-1/4" x 5". Size: 16" long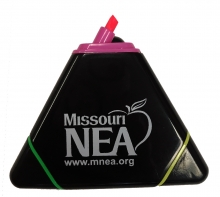 Unique triangular-shaped, marker with three highlighter chisel tips (pink, green, and yellow). Ink colors are identified by a coordinating band at each tip. The highlighter is black with the MNEA logo and web address displayed in contrasting white. Size: 3-1/2" x 3-1/2"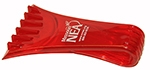 This durable plastic scraper removes ice and frost from their vehicle. Handy, convenient design clips directly to their car visor-no more searching through the trunk and back seat! Scraper doesn't inhibit visibility or use of the visor; simply slides on and stows away until needed. Translucent red with the MNEA logo displayed in white. Size: 3" x 4-7/8" x 1"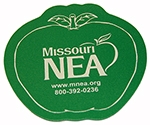 Green, apple-shaped, vinyl EZ Gripper Jar Opener offers unbeatable gripping power and will not tear or dry out over time. Softer, Vinyl Cushiony-feel. Individually Polybagged. Also makes a great coaster. Displays the MNEA logo, website, and phone number in white print. Size: 5" x 5"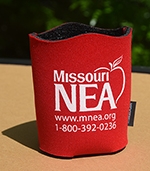 Koozie insulates drinks to help keep your 12 oz. can cool throughout the day. Red with MNEA logo, website, and phone number are displayed in white. Size: 4" x 4"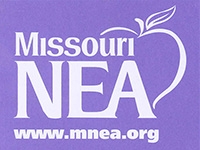 Labels, Logo Back Stick (10 per pack)
Back stick labels, transparent with white MNEA logo and web address. These are not purple, they are transparent. Size: 3" x 4"
Quantity: 10 per package
(stock quantity remaining is per package of ten, not each label)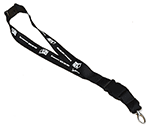 This 1" polyester lanyard is ideal to hold staff, student, or volunteer identification or as a key holder. Convenient buckle release and metal swivel snap hook attachment make detaching a badge or keys quick and easy. Create a unique giveaway by clipping on a hand sanitizer, lip balm, key chain or pocket-size flashlight. Black with white Missouri NEA lettering. Size: 1" x 40"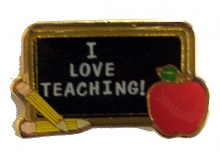 Lapel Pin #01 - I Love Teaching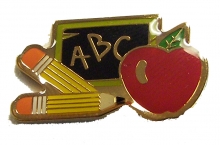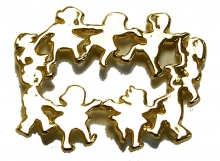 Lapel Pin #03 - Circle of Friends (Gold)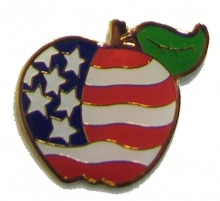 Lapel Pin #04 - Apple Flag
Returns/Refunds/Cancellation Policy: All sales are final. If you should have questions about your order or need to return merchandise due to damages that may have occurred during shipping, contact Roxane Bly at (573) 644-9606 or roxane.bly@mnea.org.