NEA Discount Marketplace
powered by Rakuten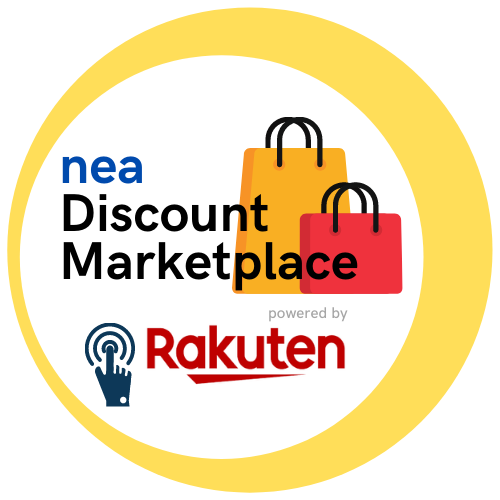 NEA Member Benefits is excited to partner with Rakuten to offer an online shopping experience for members. The NEA Discount Marketplace allows members to shop and save on brand-name merchandise from more than 2,500 retailers, online stores, and restaurants while earning CASHBACK. 
It's quick and easy.
Browse the NEA Discount Marketplace for cash cack offers.
Sign up for a Rakuten account through NEAMB.com.
Earn cashback on qualifying purchases.
Choose to receive cashback through PayPal or by check.
Also find discounts for GE appliances and new or used automobiles powered by TrueCar on neamb.com. 
My Deals app
powered by Access Development
The My Deals Mobile® app gives you members-only discounts of 15%, 25%, even 50% off food, apparel, office supplies, car care, movies, and more. Download the My Deals Mobile® app on your phone to begin saving!
Classroom Supplies 
NEA Magazine Subscriptions
Save up to 85% on over 800 magazine titles for yourself or your classroom. Your membership entitles you to two free magazine subscriptions per year on limited titles. Browse subscriptions and make your selection.
ODP Business SolutionsTM
Please note: The NEA Office Depot® / OfficeMax® Discount Program has been rebranded as ODP Business Solutions™. Members who previously obtained a Store Purchasing Card (SPC) may continue to use it at Office Depot/OfficeMax retail locations until May 2023, at which time the cards will be discontinued. No new in-store shopping cards are being issued.
Up to 75% off items purchased online.        
Discounts on office furniture, supplies, electronics, print services, and more. 
Free shipping on qualifying purchases. 
Family members are also eligible to participate.