Graduate Course Offerings
MNEA has negotiated reduced rates for our members on degree programs from Columbia College, and on specific graduate courses and credits from Baker University, Columbia College, and Avila University. Follow the links below to further your education and your career.  Follow the links below to further your education and your career. 
Don't forget: If you are taking college courses, you may be eligible to apply for the MNEA Tuition Grant.
Earn up to nine graduate credits for $200!
For one low annual fee of $200 (valued at $750), Missouri NEA members may take one course each term (fall, spring, and summer) to complete up to three graduate courses in 12 months. Or you may take two courses in the summer and skip either the fall or spring semester. Each course is two or three graduate credit hours, so educators can earn from six to nine graduate credits.
Earning NEA micro-credentials equals graduate credits with Baker University. 
Micro-credentials are self-directed project-based professional learning designed to directly help you in your professional practice and allow you to demonstrate mastery in a particular area.  
Learn more about NEA Micro-credentials > 
Join the Conversation on NEA edCommunities >
Cost: Free for MNEA members. Non-members pay $75 per submission.
Not a member? Join now at www.mnea.org/JOIN.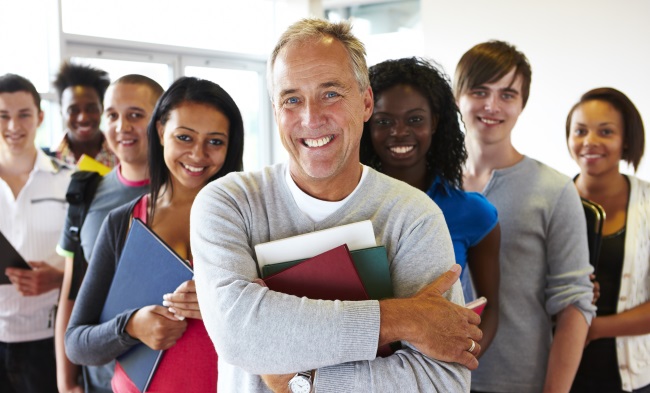 Professional Learning Community: Educators who participate in a PLC while completing their micro-credential achieve their digital badge on the first submission at higher rates than educators who work alone. Gather a local group or join a virtual PLC provided by MNEA or NEA. This is a members-only opportunity. Subscribe to In the Loop and watch for virtual PLCs, posted here as scheduled. Contact Samantha.Hayes@mnea.org if you have a local group that wants an MC PLC.
Time commitment: A micro-credential generally takes up to 15 hours of work to complete. Weekly PLC meetings last 30 to 60 minutes each over six to seven weeks. Please review a micro-credentials rubric in its entirety before you sign up.
Graduate Credit: Members have the option of one hour of graduate credit per micro-credential achieved for $80 through Baker University. Please check with your school district to be sure they accept these graduate credits towards advancement on your district salary schedule. After you receive your digital badge, enroll in Baker University to receive your graduate credit by clicking the button below.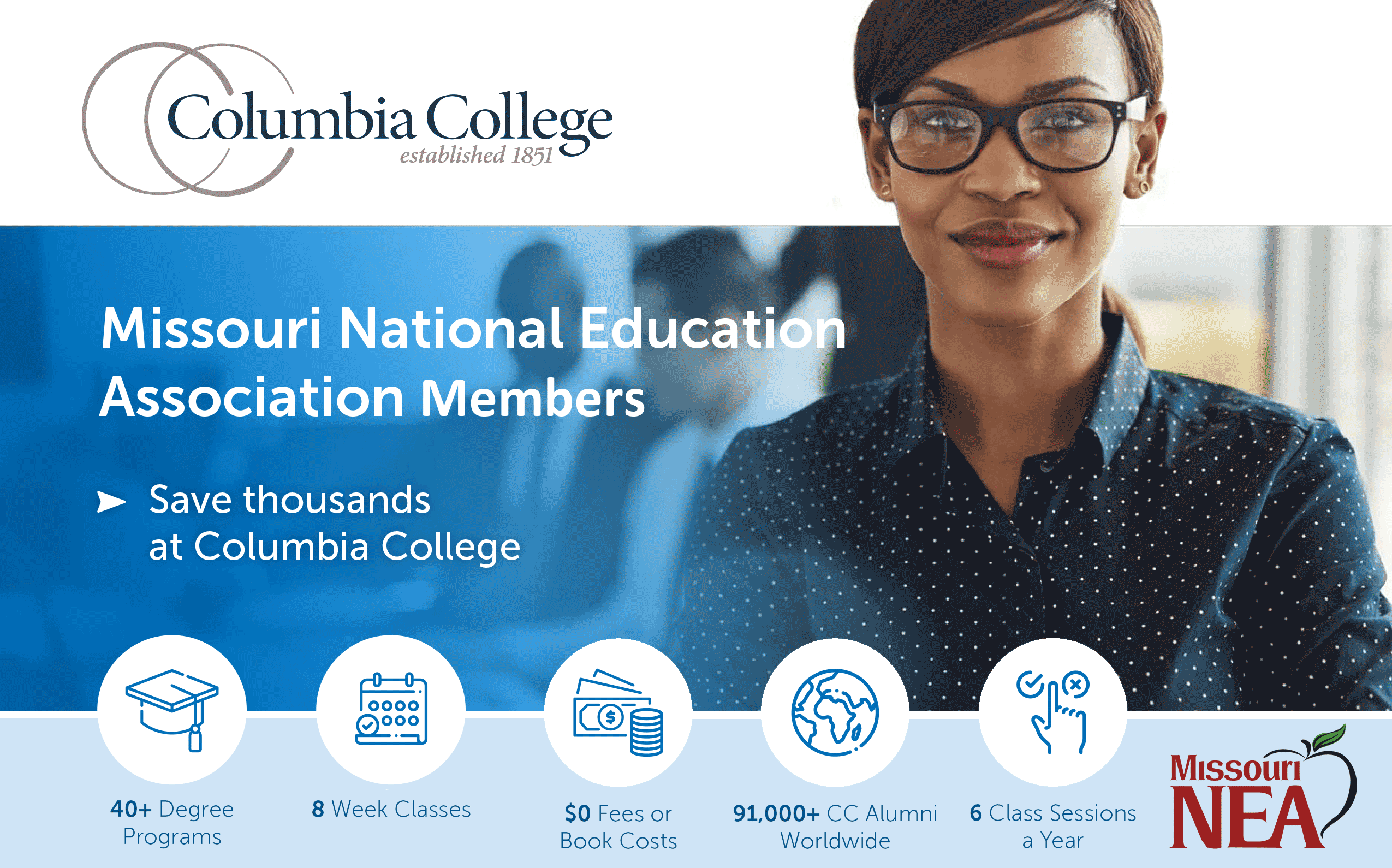 Why pay more for college? You can choose to earn an undergraduate or graduate degree or take a course at a time. 
FIND SAVINGS
Apply for your 15% tuition discount. Truition®: Your education at one low cost. No fees. No book costs. No surprises. Columbia College will extend the 15% tuition discount to spouses and dependents of
MNEA members and employees. Dependents must be under 25 years old at the beginning of the
semester.

GO FASTER
Take 8-week classes 6 times a year. Transfer previous college credit, licensure, and military training. Reach your goals sooner.
SET YOUR SCHEDULE
Take classes online and study where and when you want. Mix and match online and in-seat* classes at one of 30+ locations. Earn your degree. Your way.  
*Does not apply to students attending the traditional campus in Columbia, MO.
BE CONFIDENT
Relax knowing we've been accredited for 100+ years. Earn a high-quality private degree respected by employers. Join our alumni network 91,000+ strong.
Members Only
You must be a member to view the rest of the information on this page. If you haven't logged in already, please log in below. If you need your NEA ID, please contact the MNEA Regional Office in your area or find it on your last issue of In the Loop or Something Better.