Start Smart Teacher Handbook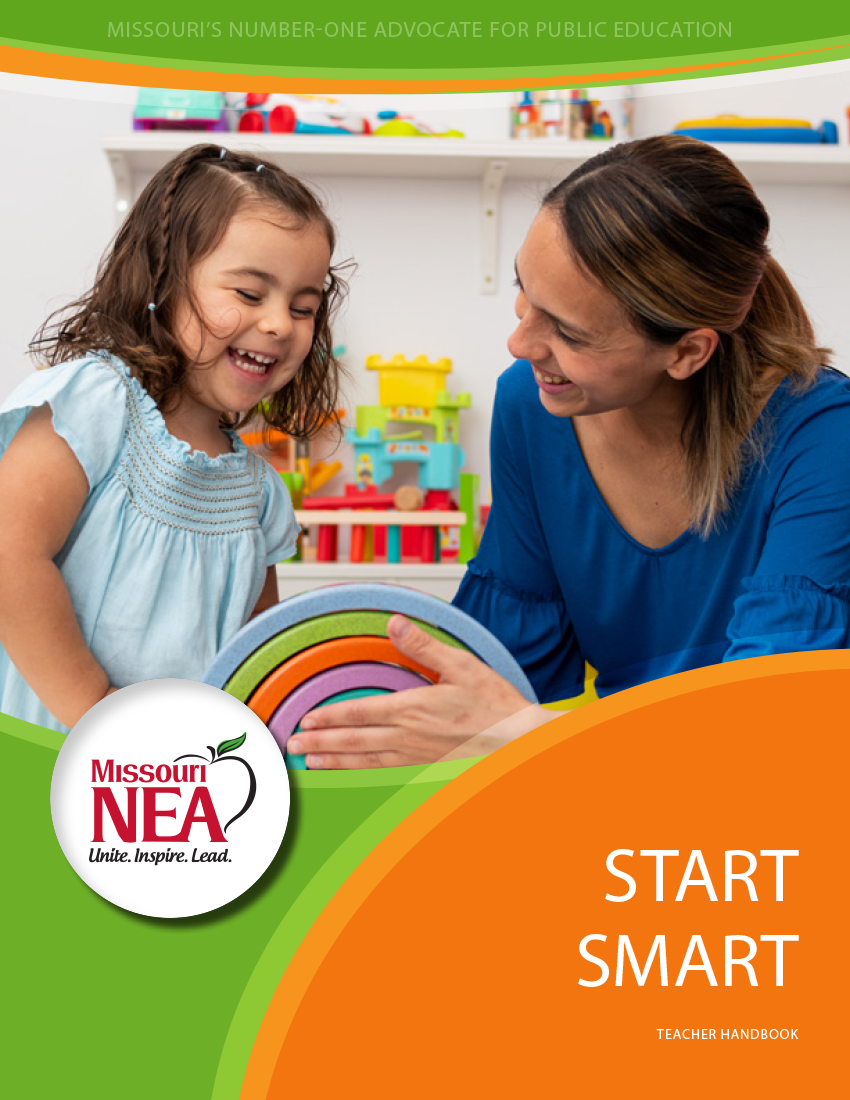 Start Smart is a 36-page handbook made specifically for beginning teachers. The first five years of your career in education can be a confusing, trying time. Missouri NEA is here to help you through the rough patches. The first step is to get your Start Smart Teacher Handbook.
This handbook is filled with resources and information to help beginning teachers succeed. Experienced educators helped produce the handbook. Topics include the following: 
Succeeding on the First Day
Managing Your Classroom
Time Management Tips
Working with Students with Disabilities
Assessing Successful Teaching Through Student Learning
Communicating with Parents
Building Appropriate Teacher-Student Relationships
Knowing Your Partners in Education
Helping Your Substitute Succeed
Using Technology and Social Media Safely
Reporting Suspected Child Abuse 
Supporting Your Career Growth
Maintaining Your Teaching Certificate
Student Loan Forgiveness
Avoiding Power Struggles
Technology Tools for Communicating with Students
To get a copy of the MNEA Start Smart Teacher Handbook, contact your regional MNEA office or log in below and download a pdf version. 
Other Beginning Teacher Resources 
Student Dues Rebate 
Were you an MNEA-Student member? When you become a teacher, continue your MNEA membership and you will receive a $20 rebate for every year you were a student member. Print a rebate form.
"I Can Do It" Beginning Teacher Assistance Program
Teacher certification in Missouri requires participation in a Beginning Teacher Assistance Program. MNEA and Maryville University have teamed up to offer a meaningful and convenient way for beginning teachers to receive a certificate verifying completion of this requirement. Attendees will also become a part of the Missouri NEA Beginning Teacher Network. Learn More >
MNEA Tuition Grant
Thanks to funding from Reliant Financial Services, MNEA members who are probationary teachers in their first five years of teaching can apply for a tuition grant toward the cost of a three-hour graduate course. Learn More >
Members Only
You must be a member to view the information on this page. If you haven't logged in already, please log in below. If you need your NEA ID, please contact the MNEA Regional Office in your area or find it on your last issue of In the Loop or Something Better.
---