CHEER Fund Contribution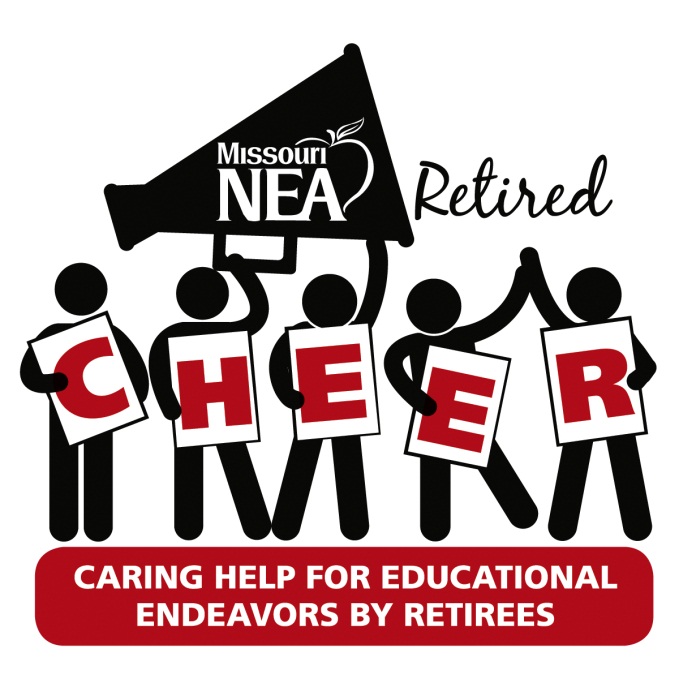 Caring Help for Education Endeavors by Retirees was formed by MNEA-Retired to be a public benefit by enhancing the learning conditions of Missouri's children. CHEER will provide opportunities for MNEA-Retired members to reach out to public school district employees and provide financial and material resources such as, but not limited to the following:        
Providing needed school supplies for classrooms or teachers.
Enhancing workspaces for teachers and school personnel.
Funding literacy projects.
Funding teacher training opportunities.        
Promoting volunteerism.
Participating in programs that relieve poverty.
Promoting school readiness.             
Contributions to the CHEER Fund are tax-deductible as a charitable contribution. This form is to be used only if you wish to use a credit/debit card for your contribution. If you prefer to donate with a check, please download the printable form and send it with your check made payable to MNEA-Retired CHEER Fund to MNEA-Retired, ATTN: CHEER, 1810 E Elm Street, Jefferson City, MO 65101.
Please contact Olivia Compton, olivia.compton@mnea.org for more information at (417) 569-1402.