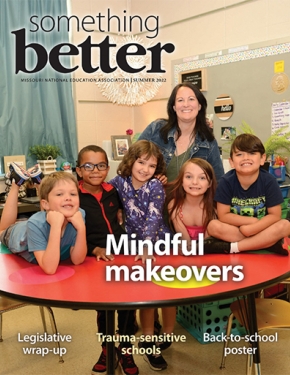 Blog-style electronic edition
Cover Story
Mindful makeovers
Summer is the perfect time to consider your classroom design and how you can create the best possible learning space. 
Summer is a great teacher transition. We bid farewell to students as we close the literal and proverbial plan book. Many educators use this time to pause, recharge and reflect. It also can be time for a classroom edit, making changes to room design and routines. Here are six ideas to bring positive energy into your classroom. 
Read more of this story in the summer 2022 issue of Something Better.