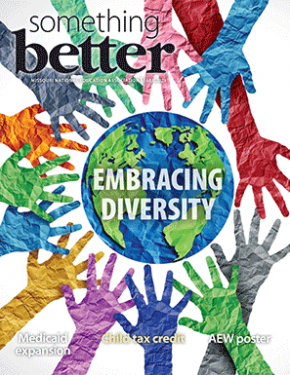 Blog-style electronic edition
Cover Story
Embracing diversity
Inclusive environments for all students. 
Missouri NEA educators work to create an environment that thrives off diversity and provides a safe, inclusive environment for every student.
Every day in Missouri, educators work to build an inclusive environment for students of varying backgrounds and cultures. Missouri NEA offers training, professional development opportunities, and resources for educators interested in expanding their awareness and skills for building learning environments that embrace the diverse backgrounds of students and every student's need to belong.
Read more of this story on page 4 the fall issue of Something Better.