"Fulfilling Dr. King's Dream: Reading to Lead and Transform" was the theme for the 2022 Dr. Martin Luther King Jr. Essay-Poster Contest sponsored by the Missouri NEA Human Rights Committee, JoWanda Bozeman, Chair. 
MNEA announced the student winners at the MNEA Spring Representative Assembly, where their artwork was displayed for the nearly 300 delegates. A certificate and gift card is awarded to each first-place ($50), second-place ($30), and third-place ($20) winner in the five grade-level categories: K–1, 2–3, 4–5, 6–8, and 9–12. Teachers of winning students will receive a $25 gift card. 
View the winning artwork from the 2022 contest below. 
Questions? Contact Lisa Blaha, MNEA UniServ director and HCR Committee staff liaison at lisa.blaha@mnea.org.
1st place
Claire Marquand
Pattonville School District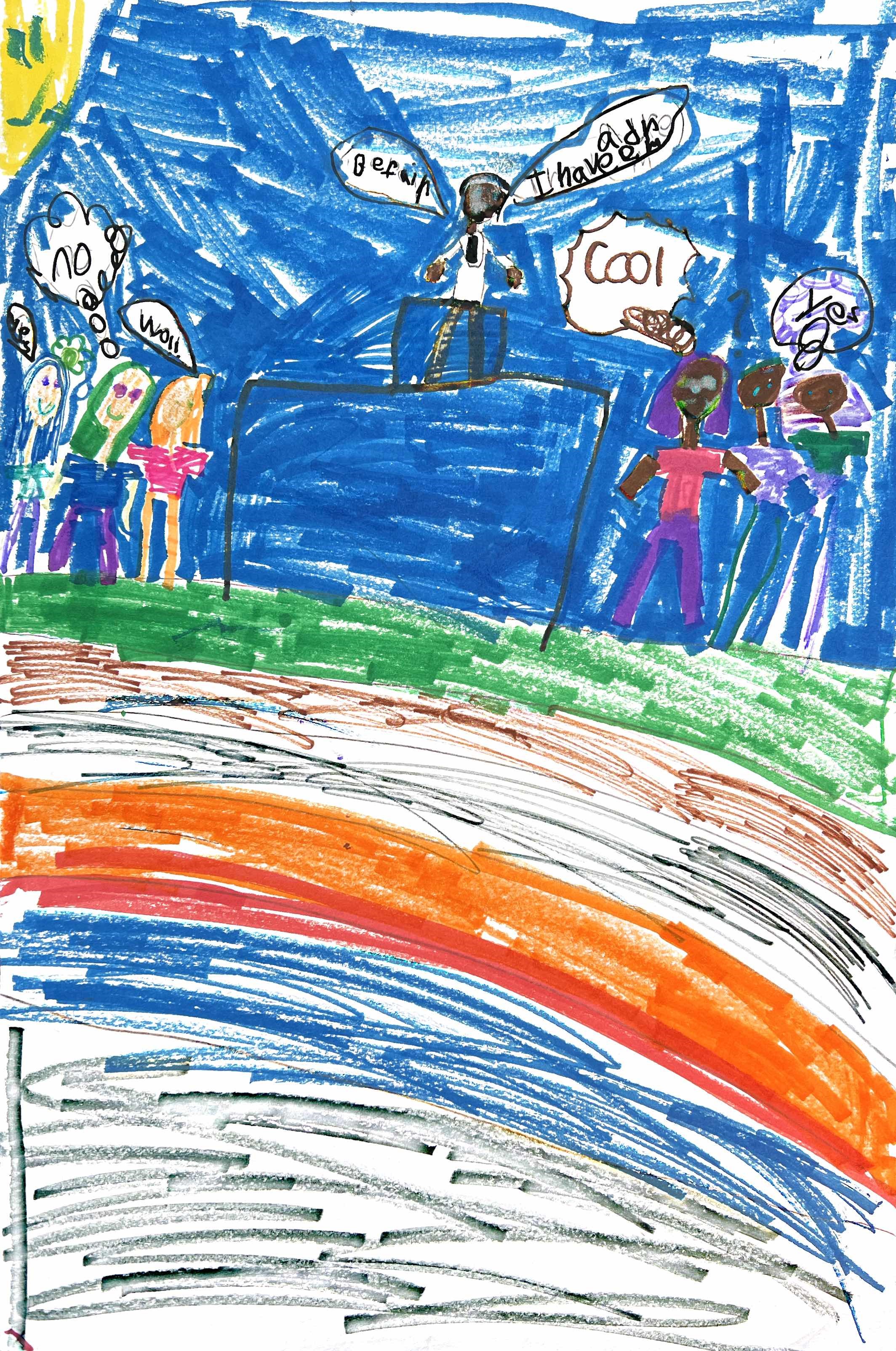 2nd place
Aisiri Anilkumar
Parkway School District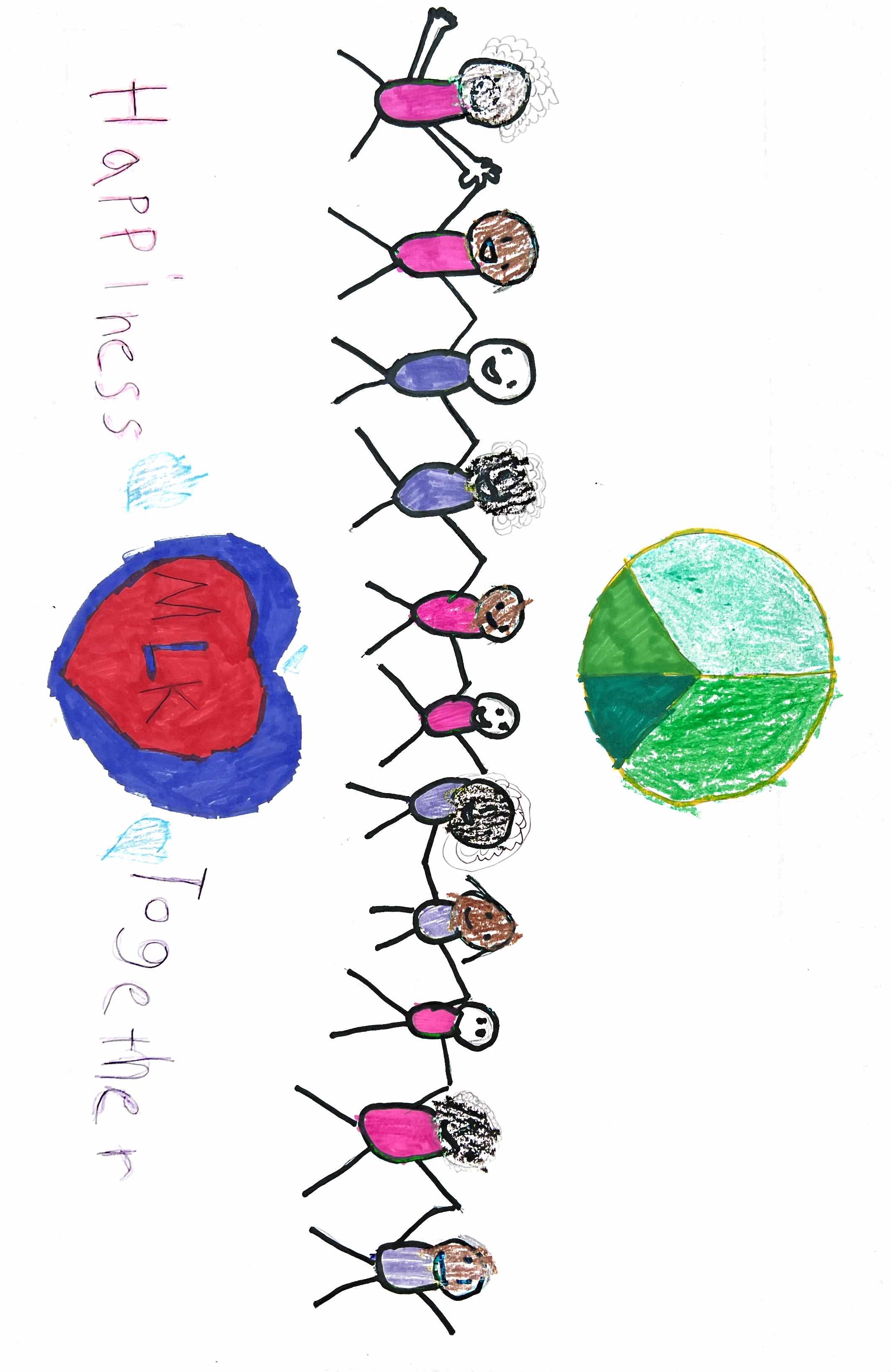 3rd place
Alice Fletcher Fierro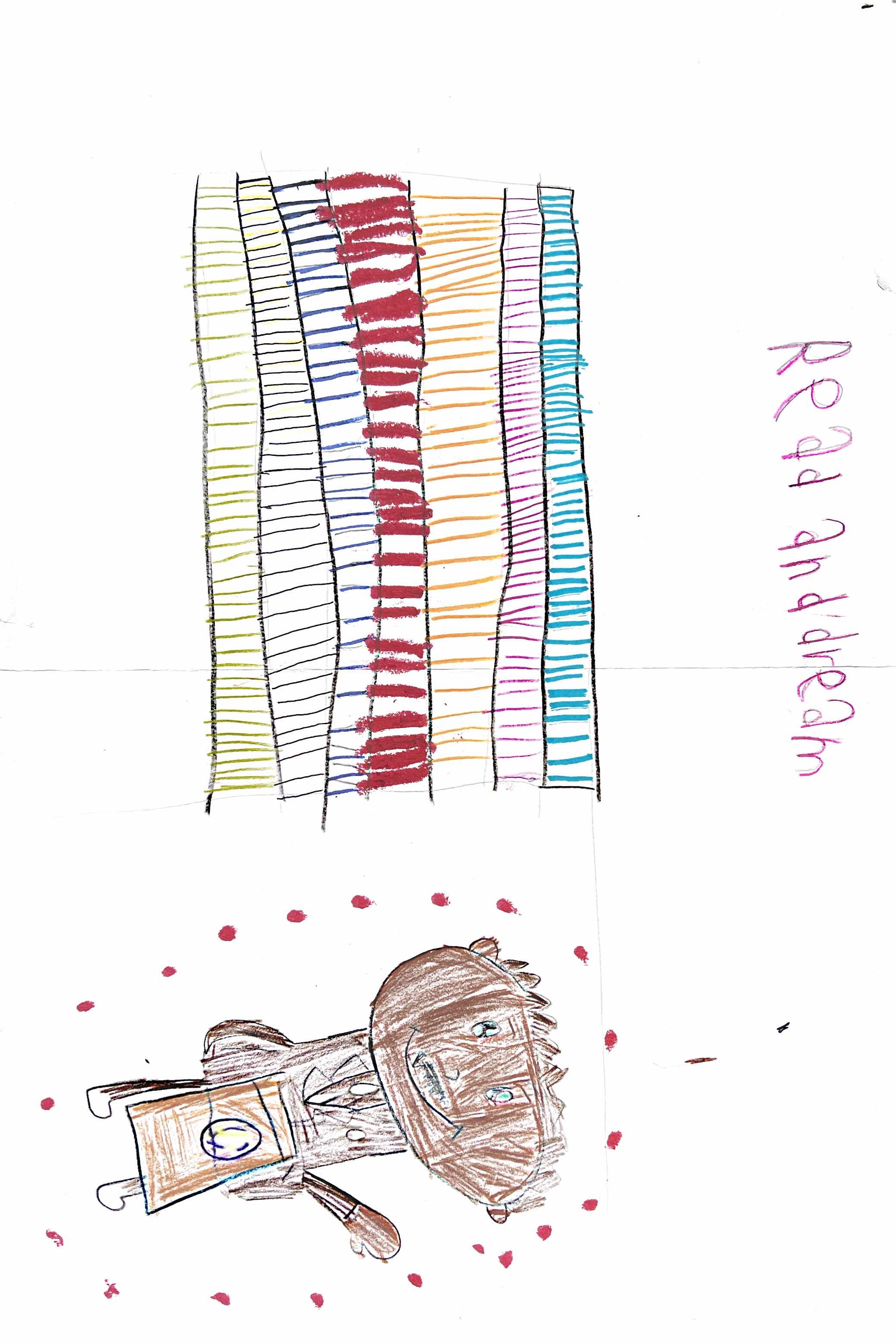 1st place
Pearl Krieger
Pattonville School District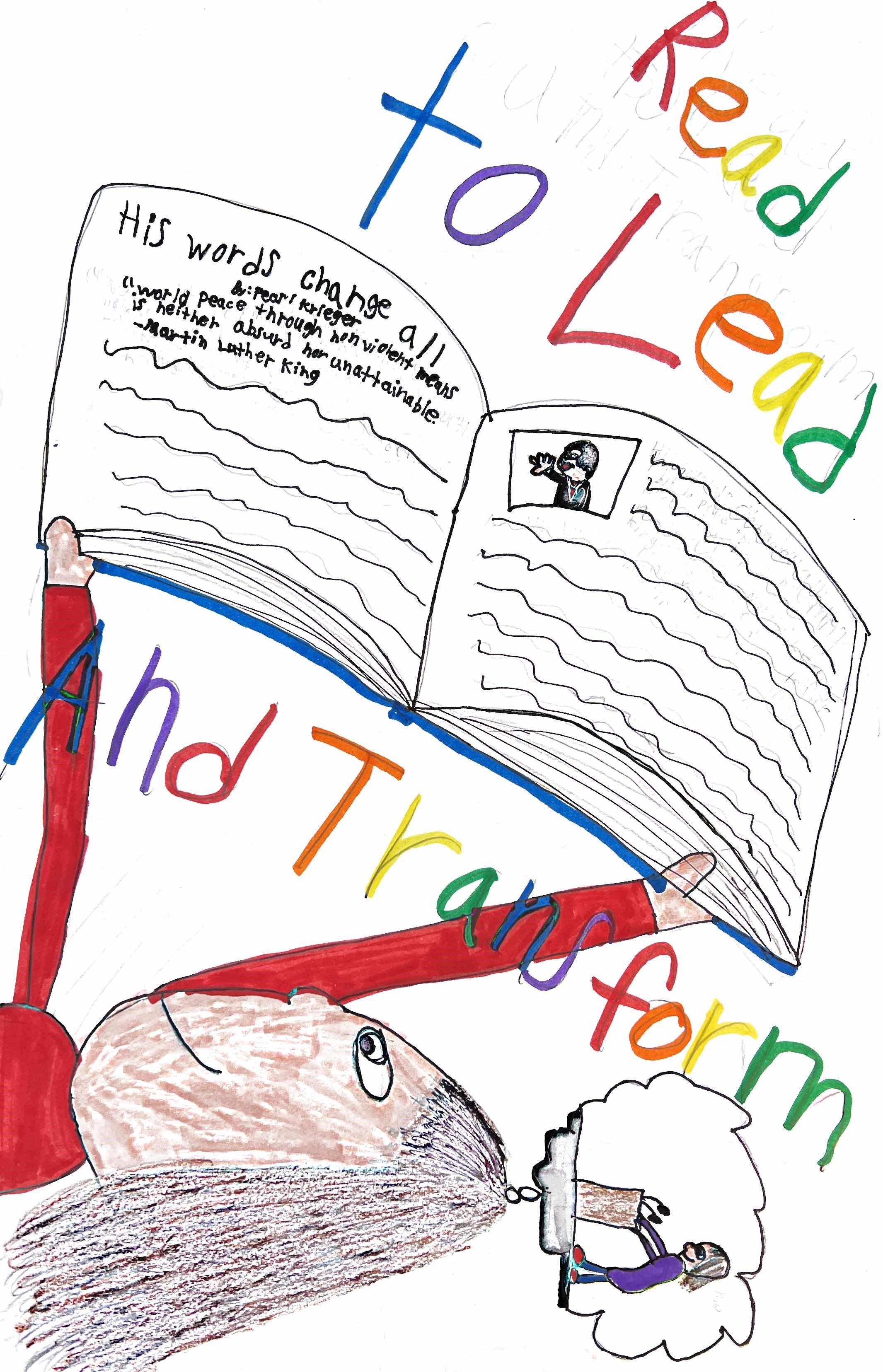 2nd place
Andrew Meyer-Tuter
Pattonville School District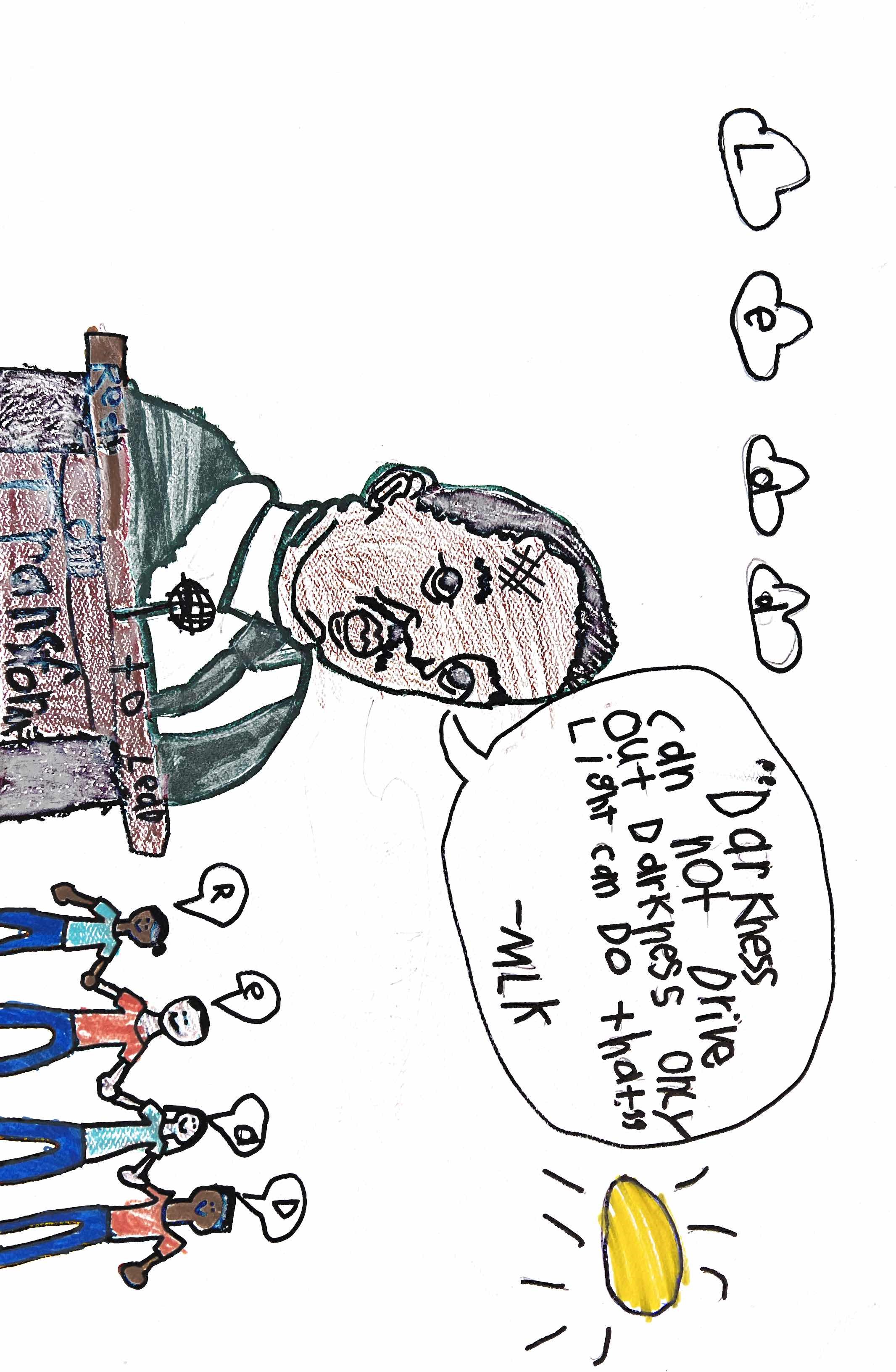 3rd place 
James Culver
North Kansas City School District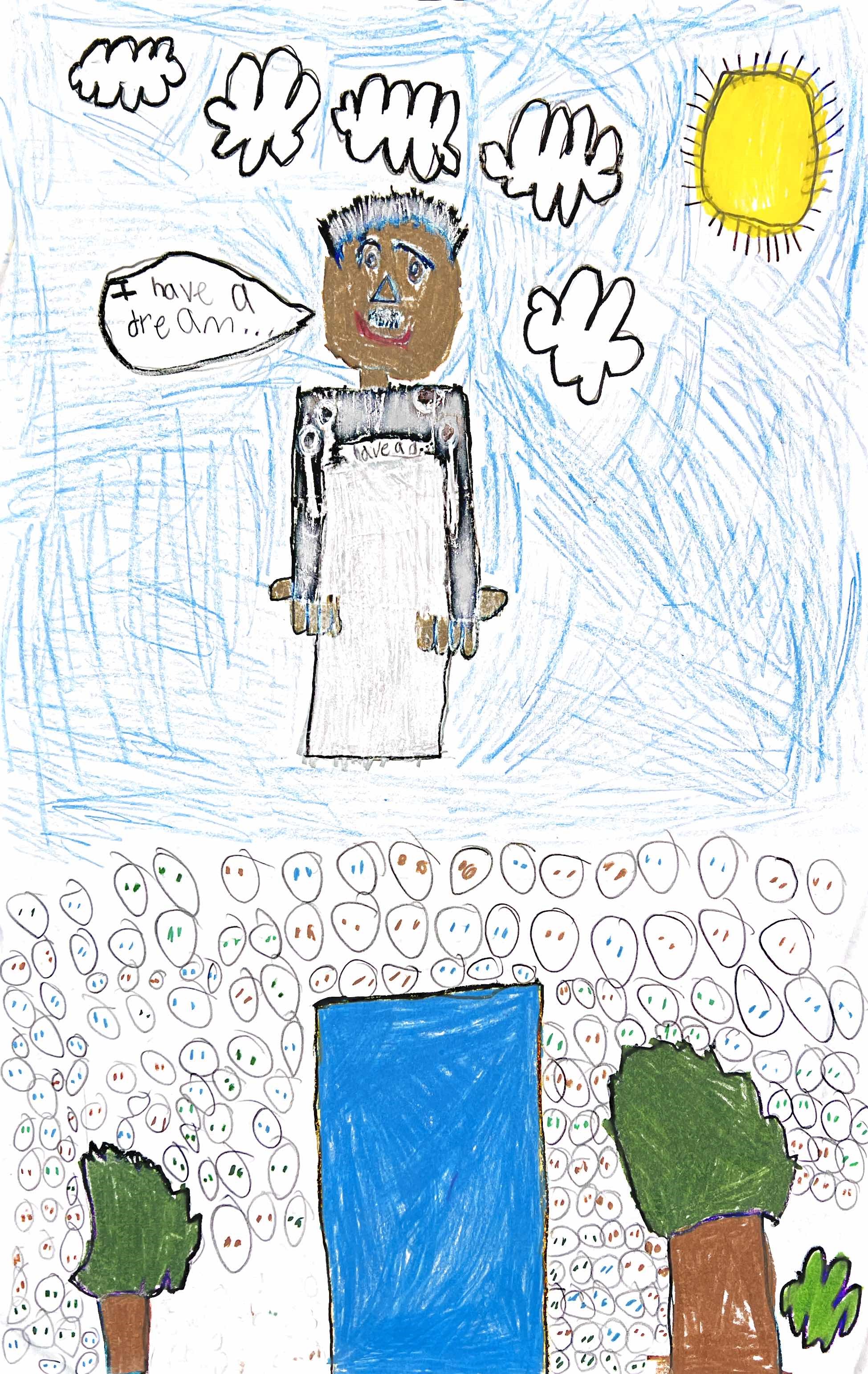 1st place
Kunjal Srivastava
Columbia School District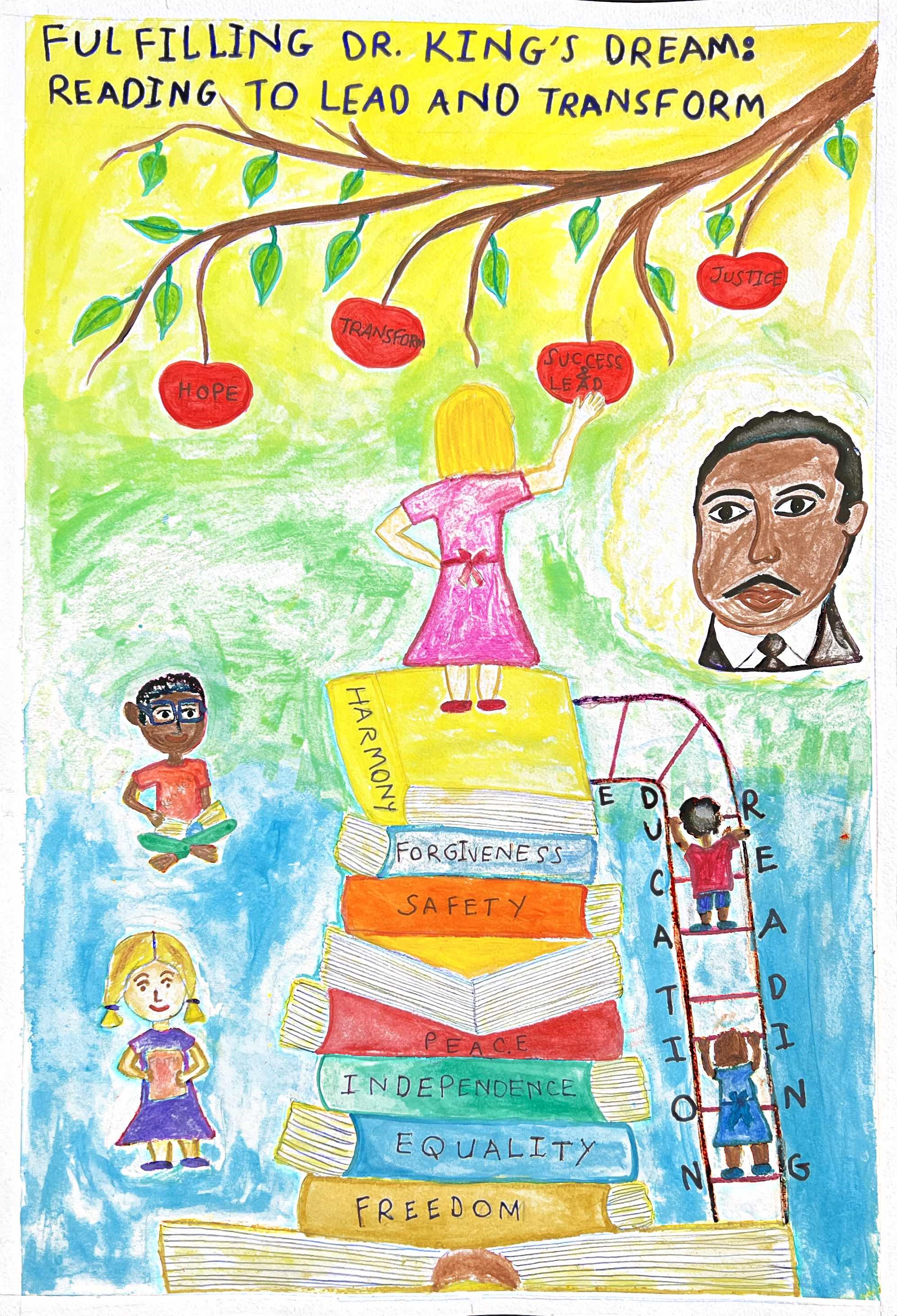 2nd place
Aliyah Brown
Pattonville School District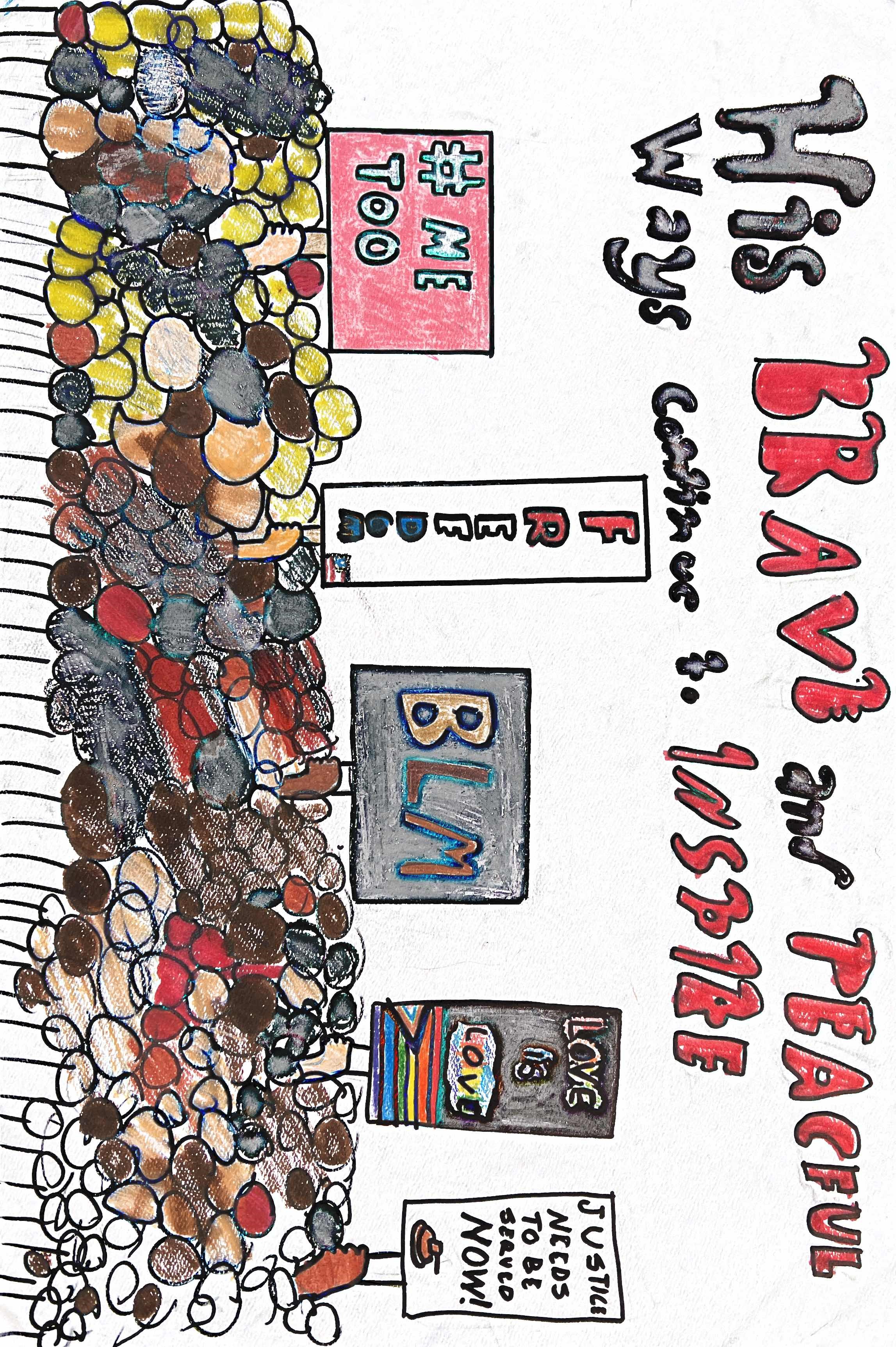 3rd place
Avelyn Francis
North Kansas City School District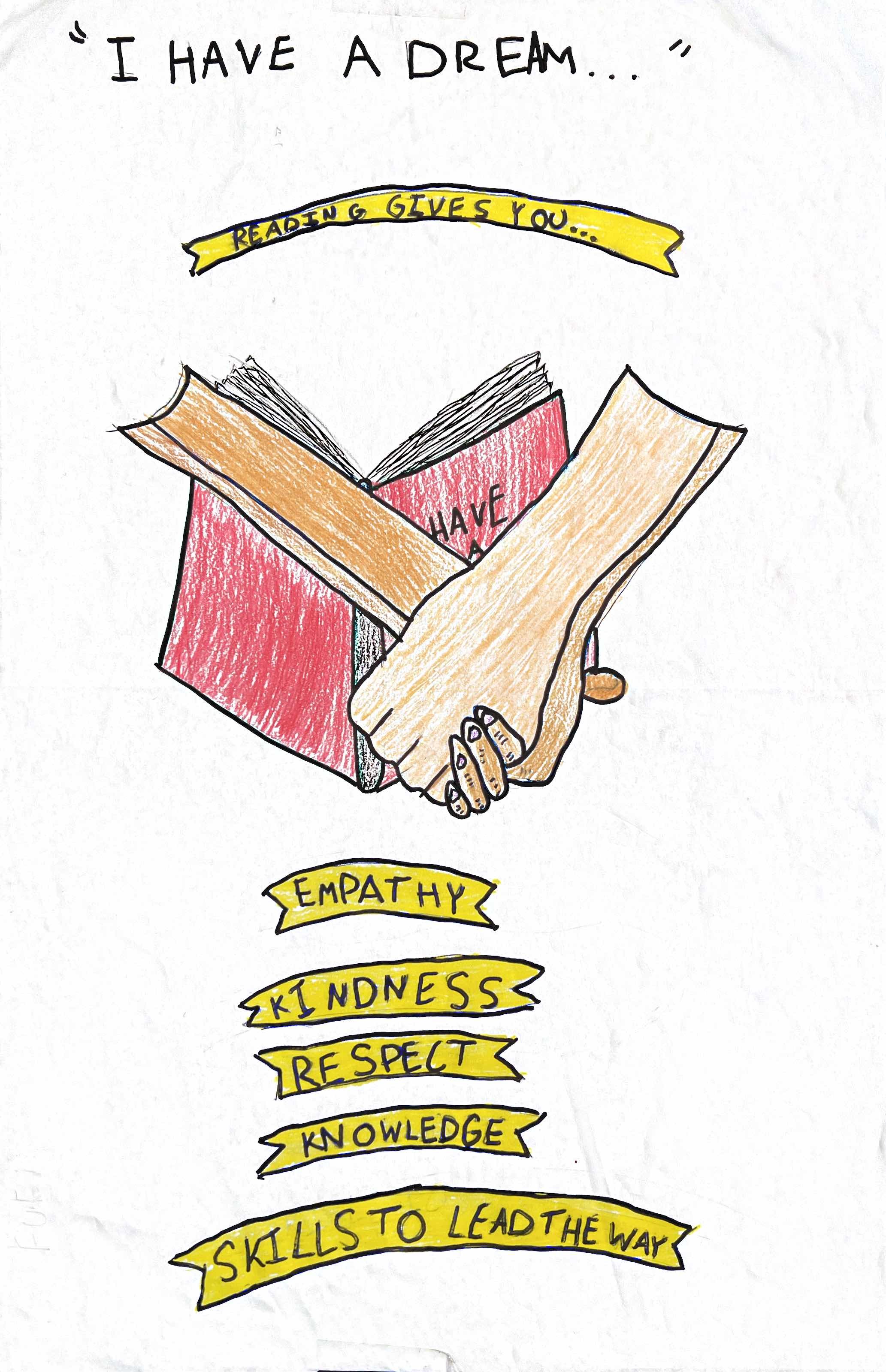 1st place
Lakshita Raja
Pattonville School District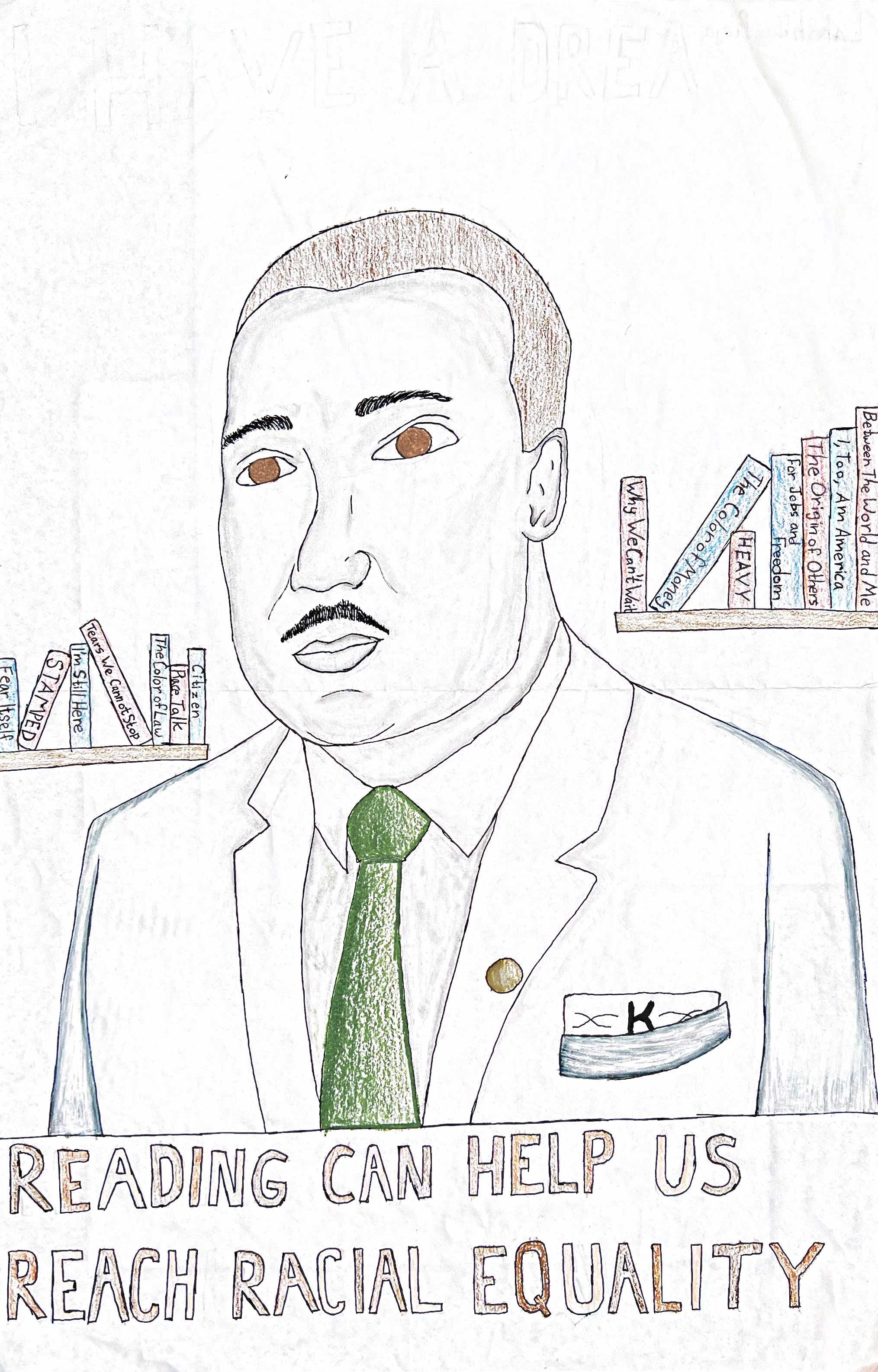 2nd place (tie)
Isabella Breithaupt
Grandview School District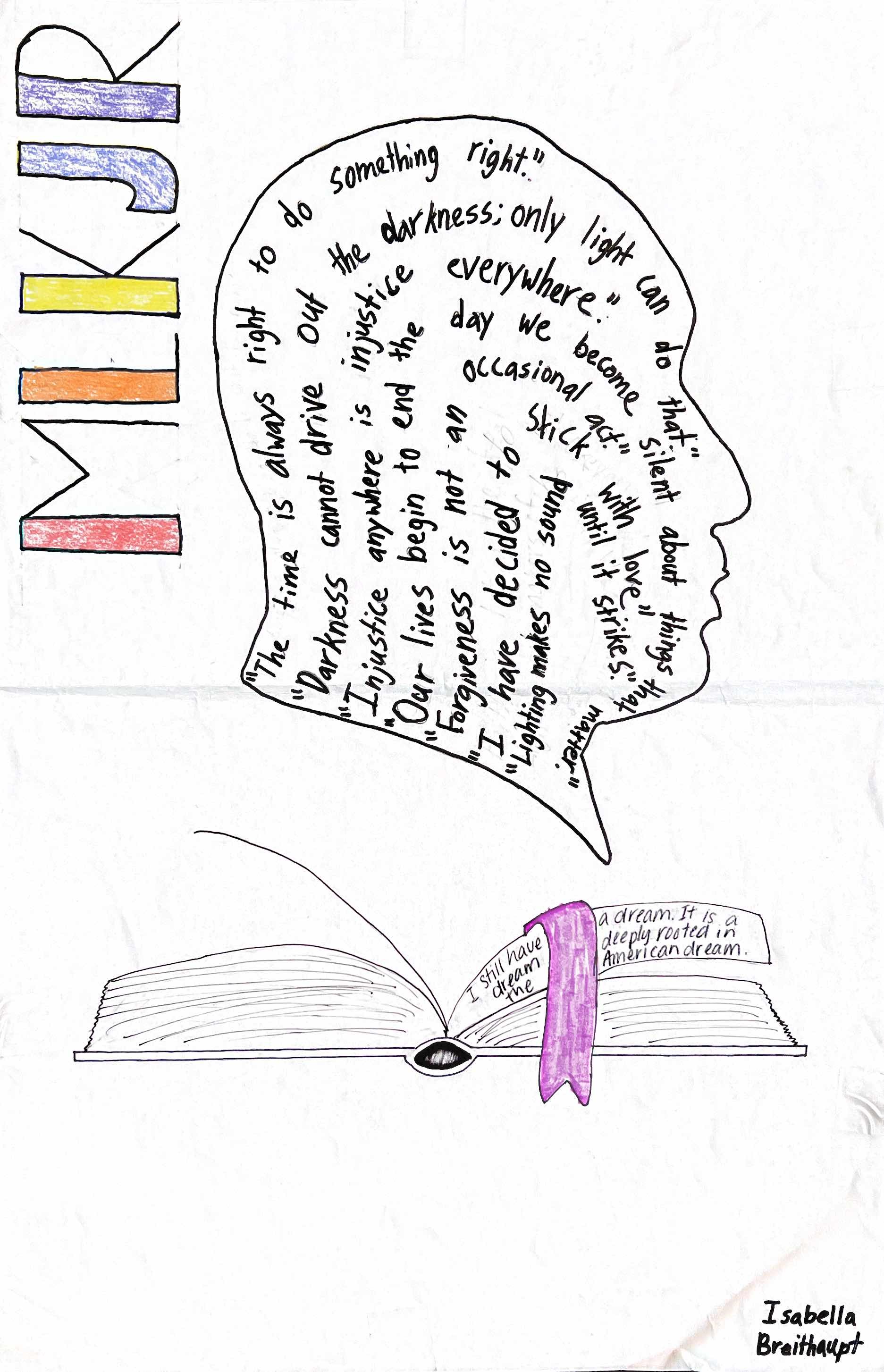 2nd place (tie)
Mackenzie Van Doren 
Pattonville School District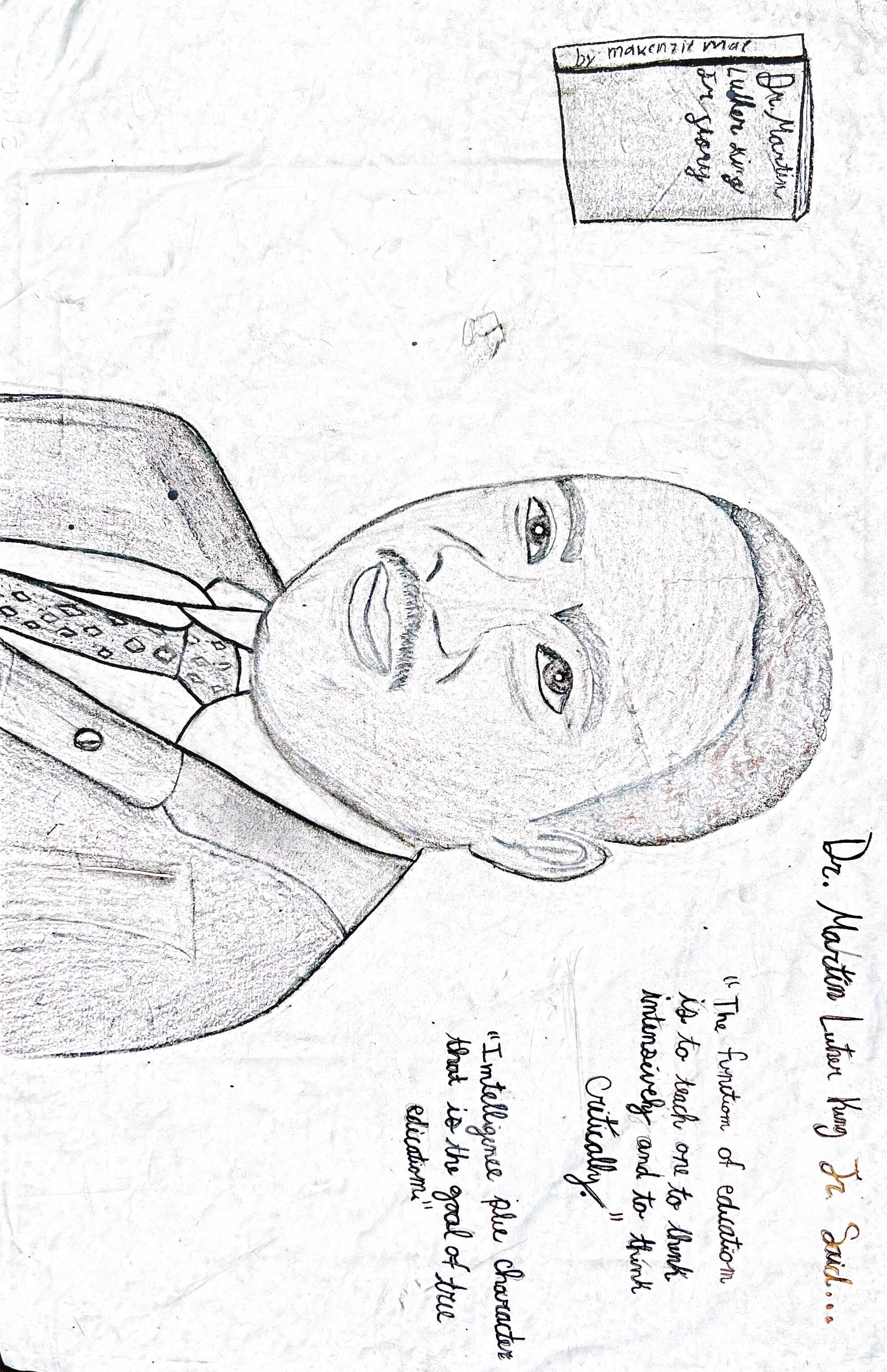 1st place
Charley Bennight
Pattonville School District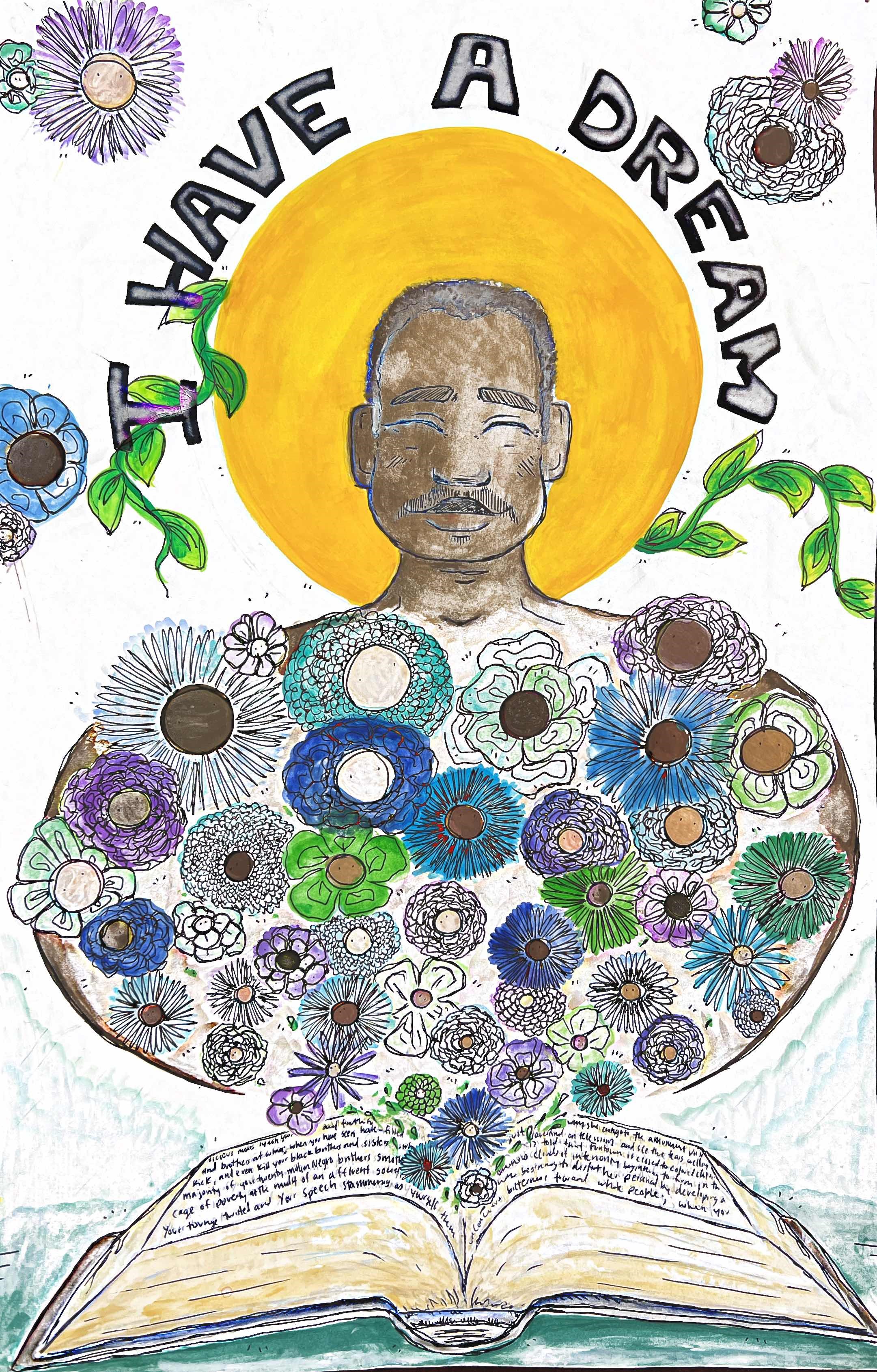 2nd place
Not awarded in 2022
3rd place 
Not awarded in 2022