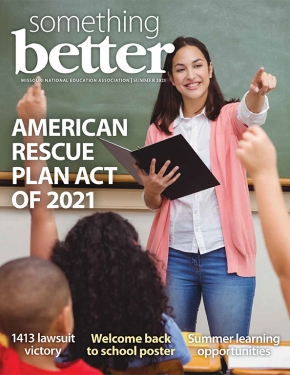 Blog-style electronic edition
Cover Story
American Rescue Plan Act of 2021
The single largest investment in education ever. 
NEA members led the fight to protect students, educators, and families in the nation's historic response to COVID-19.
After months of tireless advocacy by NEA educators and families, Congress passed the American Rescue Plan Act of 2021. Proposed by Pres. Joe Biden, ARP is the most significant infusion of resources by the federal government ever in public education. It includes provisions that will lift more than 4.1 million children above the poverty line.