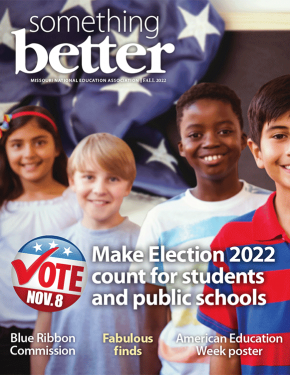 Blog-style electronic edition
Cover Story
Make Election 2022 count for students and public schools 
Advocating for students at the ballot box. 
Opponents of public education are increasingly using manufactured social issues in an attempt to discredit public schools and educators. These plots have one purpose: to privatize education adn profit off students while pulling classrooms, students, and teachers into unnecessary and unwelcome political rancor. 
Read more of this story in the fall 2022 issue of Something Better.