Webinars & Recorded Trainings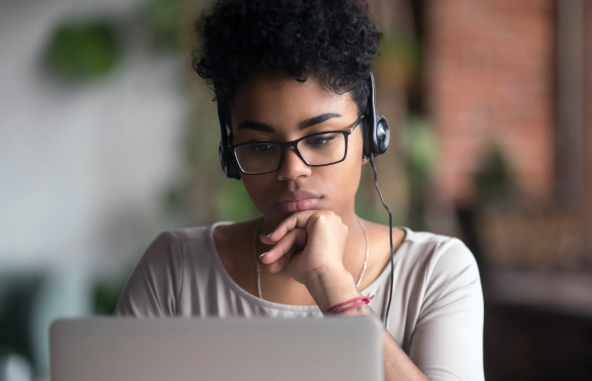 The Missouri NEA Professional Development Series' live online format allows you to ask questions and engage with others without having to spend money on travel and lodging. Presentations are ideal for individuals or groups. You can participate anywhere using a computer with an Internet connection. If your computer has a speaker and microphone, that's all you need. If not, you can call a toll-free number for audio capability. 
Organizing Tip: 
Choose a recorded session that would be of interest to staff in your building. If you want to offer live online training after school, contact MNEA Teaching & Learning at (573) 634-3202. Invite your members (or all staff if part of your organizing plan) to view the session together, followed by local discussion. The more notice you can give people, the better. Even if only a few attend, publicizing the event gives your local association visibility. 
Scroll down for a current listing of the MNEA Online Learning and webinar offerings. All sessions are free to MNEA members unless otherwise noted. Some live sessions are recorded and available to view later, but not all. 
Please contact Laurie Bernskoetter at (573) 644-9623 if you have questions, feedback, or a topic you would like to suggest. 
MNEA PD Series: Upcoming LIVE Virtual Learning
The date listed is the day the training will be live. Many of the live trainings are recorded and can be watched later anytime.
MNEA PD Series: Recorded Trainings
The date listed for the recorded trainings is the date the training will no longer be available for viewing. 
Online Short Courses
Professional Learning Board TM
Through the Professional Learning Board, you can find professional development hours in any of sixty short, 5 clock-hour online courses designed to enhance your professional practice. From Accommodating All Learners to Project-based Learning, you'll find a course that meets your growth goals for just $39. Or take longer online courses for graduate credit. All courses are self-paced.
MNEA members highly recommend PLB's Reading Across the Curriculum (5 clock hour course).
This button will take you away from the Missouri NEA website.