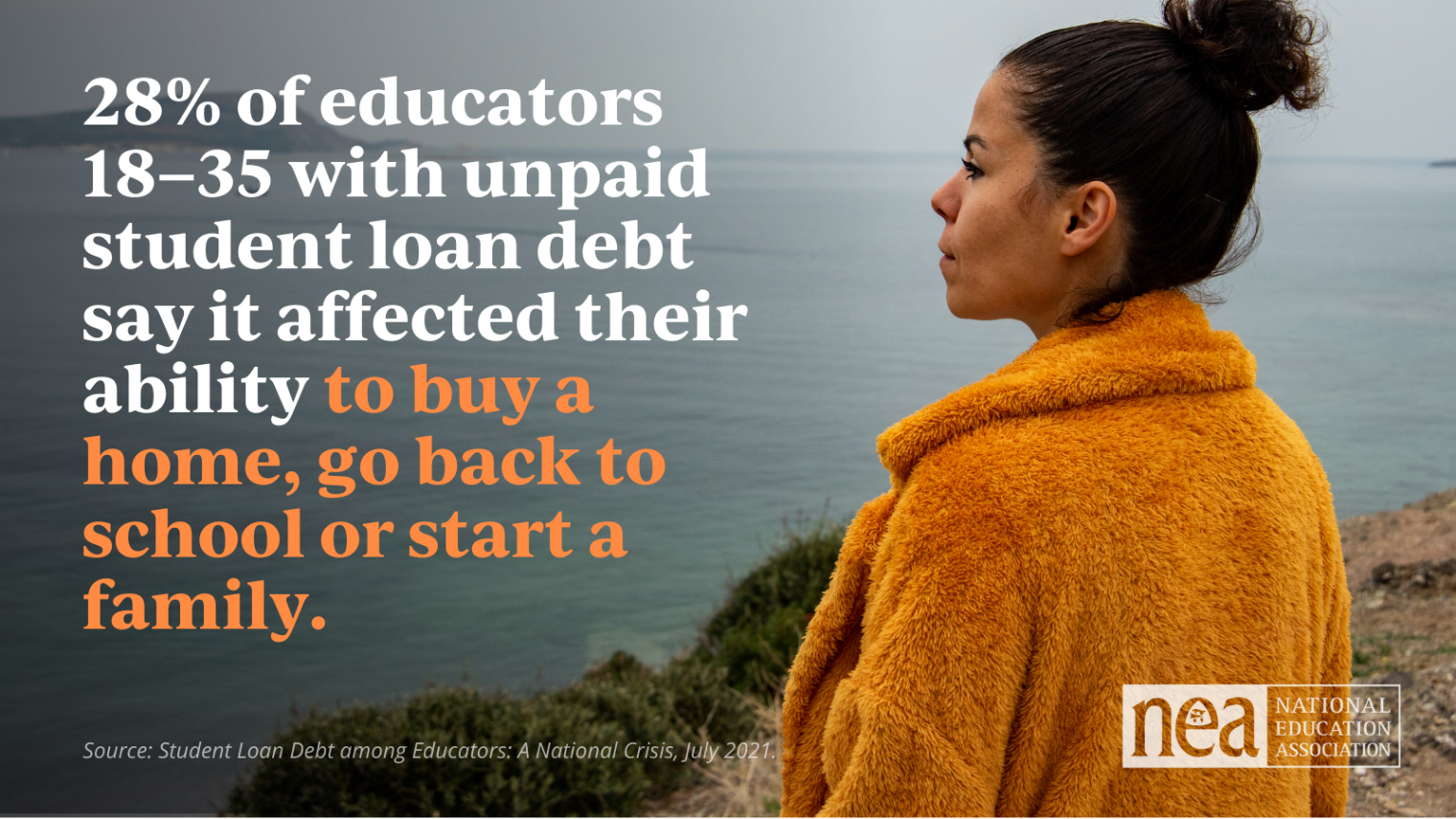 NEA is working to ensure that secondary education is affordable and accessible to all.
Higher education is meant to inspire imagination and help people pursue their dreams. 
However, a recent NEA Today report found that unpaid student loans affect young educators' ability to buy a home, return to school, or start a family. 
STUDENT-DEBT NAVIGATOR helps you file for forgiveness and find Savings
NEA has partnered with Savi, a student loan start-up, to offer an online student debt navigator tool, free for one year for NEA members. Sign up to receive personalized advice from student debt experts and gain access to Savi's e-filing function, which helps eliminate the common mistakes that bar many applicants from receiving forgiveness. 
Watch the video below to hear from members who have had student debt canceled through the NEA Student Debt Navigator. Then log in and try it today at neamb.com/GetNavNEA.  
Special Report: STUDENT LOAN DEBT AMONG EDUCATORS
From pre-K to Ph.D., our right to learn, grow, and thrive should be based on how big we dream and how hard we work. However, for too long, the student debt system has been designed to profit off the backs of students and educators. Together we can make sure everybody who wants to learn and grow can do so—without a lifetime of student debt.
TAKE ACTION: CANCEL STUDENT DEBT
We can make sure students don't have to choose between basic living expenses or their education, and that families who do attend college are not forever weighed down by a lifetime of crushing student debt. Join us: ask Secretary Cardona to cancel the student debt of longtime public service workers, and $50,000 in student debt for all other federal loans.